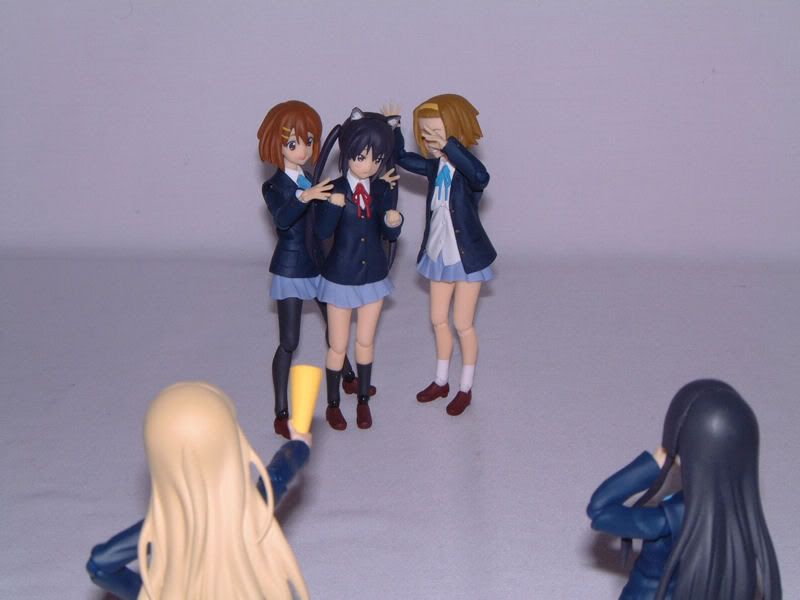 Yui: Post OK!
唯:姿勢OK!
Ritsu: Equipment OK!
律:裝備OK!
Mugi: Are the Camera Ready!?
紬:照相機準備好未!?
Mio: Camera....video....O....O....OK!
澪:照相機....錄像機O....O....OK!
Mugi: Now Action!
紬:好!開始!!
Azu-nyan: Welcome to K-on bu(Light music club) meow
梓喵:歡....歡迎來到輕音部 喵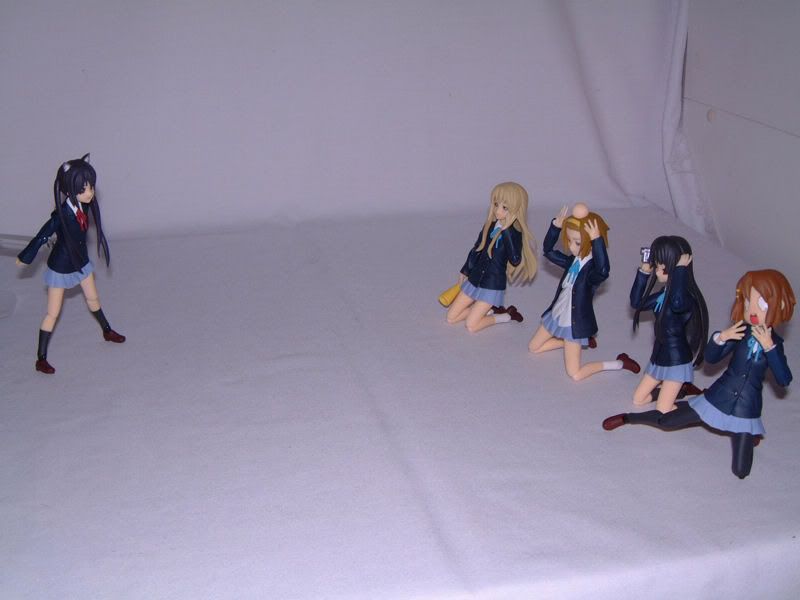 Azu-nyan(get angry): Senpai! What are you girls doing!?
梓喵(發怒):前輩!你們都在做什麼呀!?
Ritsu: How....how come I'm the only one get bet up...
律:為....為什麼只有我被打....
Yui(scare): A....Azu-nyan so scary....
唯(害怕):梓....梓喵好可怕....
Mio(scare): That....that is.....
澪(害怕):這....這個
Mugi: We just try to record how cute you are.
紬:我們只是想記錄你有多可愛。
Azu-nyan(get angry): I don't need it! Especially with the cat ear!!
梓喵(發怒):我不需要呀!特別不需要這貓耳!!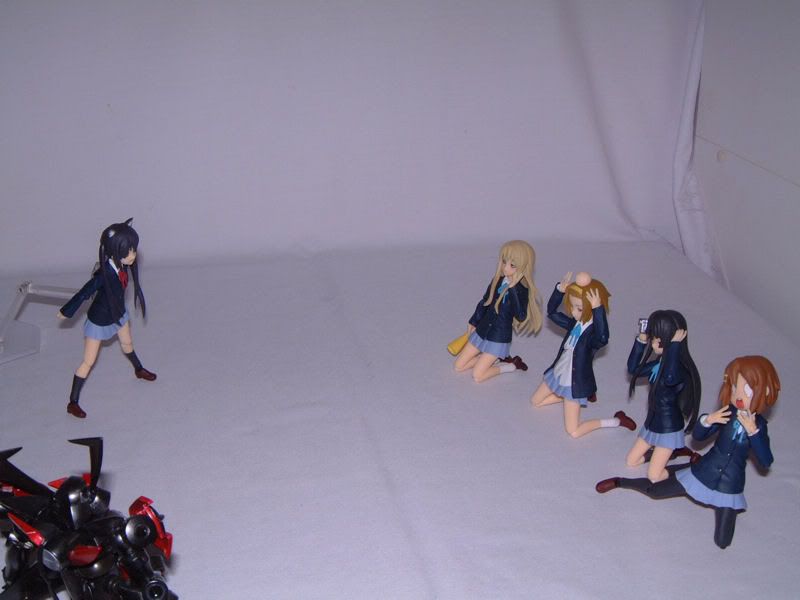 Mr. Bushido(looking at Azu-nyan): My sister can't be that cute.*
Mr.無事做(看著梓喵):我的妹妹不可能這麼可愛。*

Figma K-on 中野梓/Azusa Nakano



I think people who watch the anime K-on!(1st and 2nd season) will all agree that Azusa is so funny and cute. And of course I'm one of it. That why I buy this Figma.
(other reason is Figma is one of the lowest price of all the Azusa's figures)
怪獸想有看K-on(第1和第2季)的人都會應同梓(梓喵/阿喵)有多可愛。當然怪獸也是其中之一。所以怪獸就敗了這隻Figma了。
(其它理由是因為在梓喵的人型/人偶中,Figma是其中一隻最便宜的)



That is everything(except those changing hands)
這些就是全部的內容(除了替換用手)

3+1=?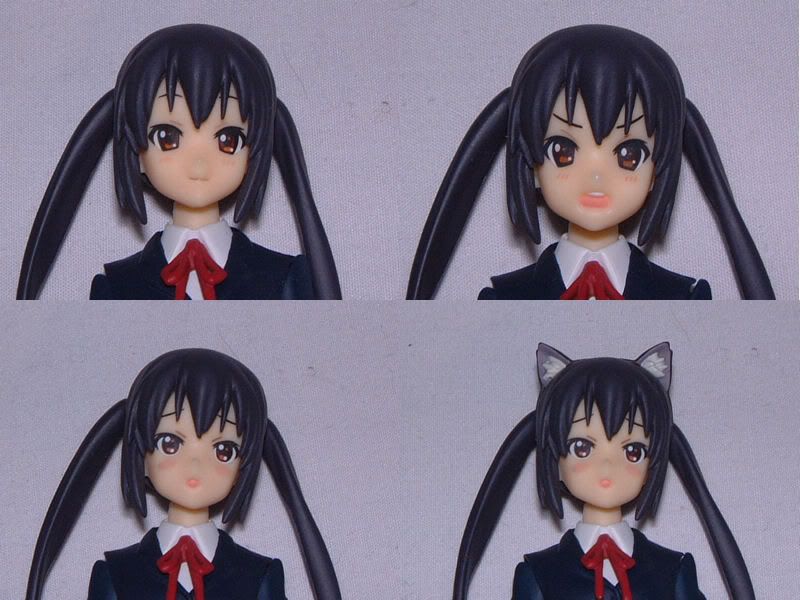 The closer look for all faces and cat ear
各臉孔+貓耳的近照


"Welcome" post
"歡迎"動作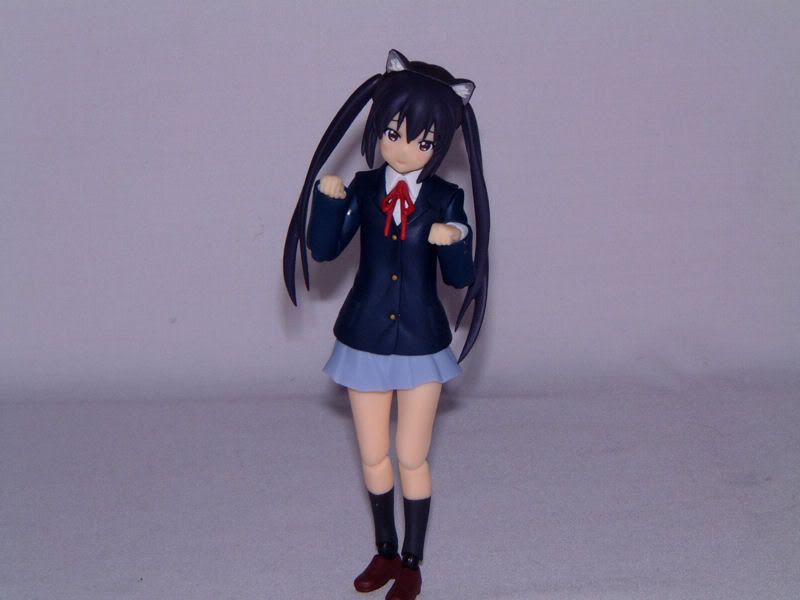 This post is from Side story 1(ep. 25), I heard many people had been "killed" by this post during this episode.
這個動作是來自番外篇1(第25話),怪獸聽說這一話的這個動作"殺死"了不少人。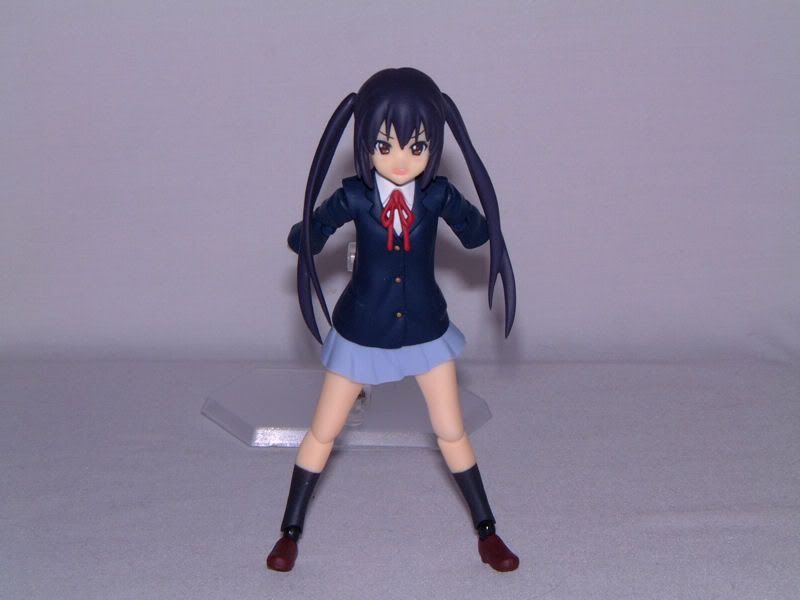 The other reason I buy figma instead of PVC, because I can change her to the angry look, since this is one thing that make Azu-nyan so cute.
(usually she will be so cute before or right after she get angry)
另一個原因怪獸敗這Figma,那是因為怪獸可以換回這個發怒的樣子。因為這是梓喵其中一個可愛的原因。
(通常發怒前或發怒後的梓喵最可愛)

With guitar bag
背著結他袋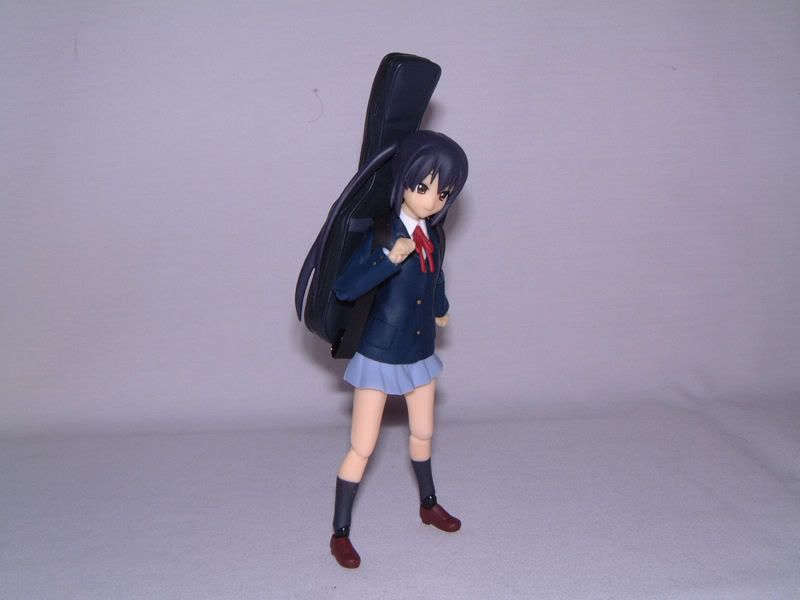 but looks like a little girl carry her school bag?
不過很像小學生背書包般?

With guitar
拿著結他



When Light music club together....
當輕音部齊集時....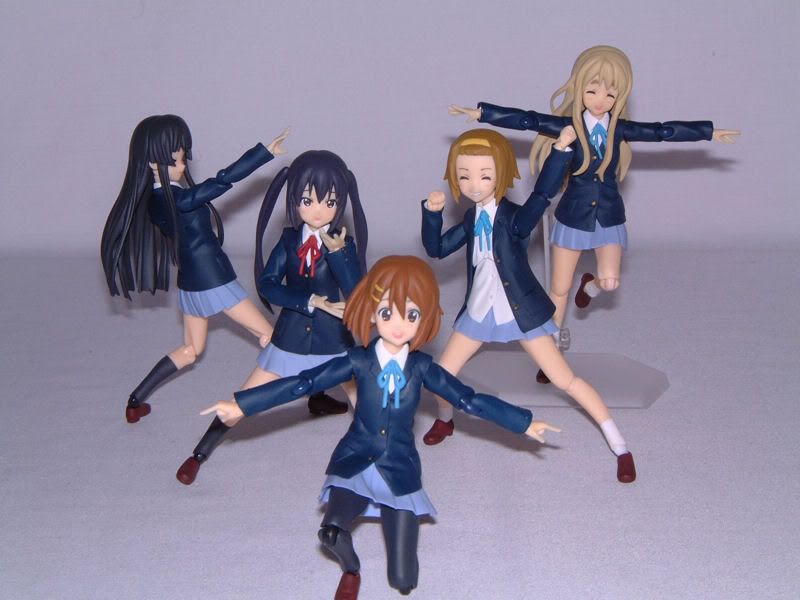 Light Music Sentai: K-ongers**
輕音戰隊: K-ongers**
Azu-nyan: Wh....why we have to doing this kind of post??
梓喵:為....為何我們要作這樣的動作??

Finally....
最後....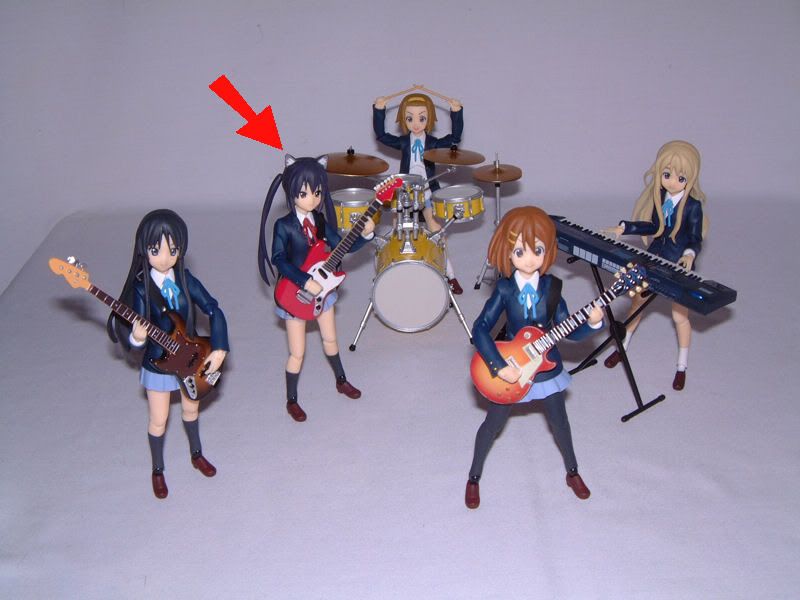 Yui: Let's Listen to my Song!!
唯:聽我唱的歌吧!!

And....
跟著....


Azu-nyan(Angry): Senpai!!
梓喵(發怒):前輩!!


PS:
*-There has a new anime in this season Call "My sister can't be that cute", and check their CV, then you will know what I'm doing.
*-這一季有一套新番就是叫"我的妹妹不可能這麼可愛",看看它的CV,就知道怪獸想玩什麼的了。

**-Just having fun with the name "Engine Sentai Go-onger"
**-只是想拿炎神戰隊的名字來玩玩